Bill Cotter, World's Fair enthusiast, has been collecting images of the 1964/1965 New York World's Fair for many years. He shares with us here some excellent views of autofare. If you would like to see more images of Bill's fabulous collection of World's Fair images, visit his website WorldsFairPhotos.com.
---
SOURCE: Above photos presented courtesy Bill Cotter Collection and are © Copyright 2007 Bill Cotter, All Rights Reserved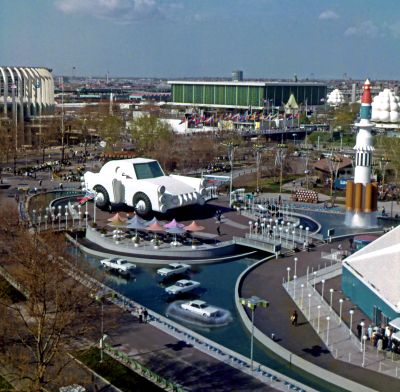 The Chrysler autofare Islands as seen from the top of the Heliport.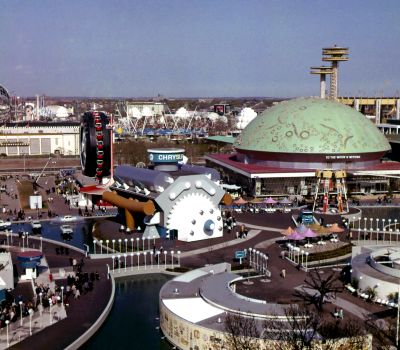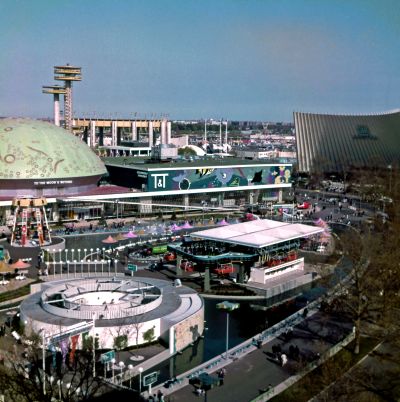 Source: Official World's Fair transparencies by Pana-Vue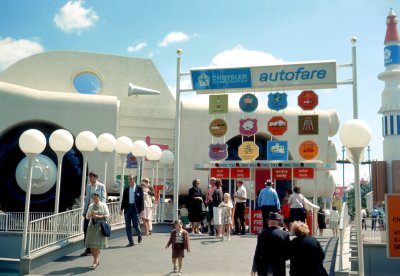 Above: Entrance to autofare Islands. Below: Night view of the entrance portal.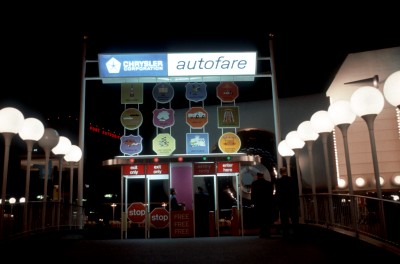 Above: The Giant Car. Below: Oversized license plate makes a perfect photo opportunity!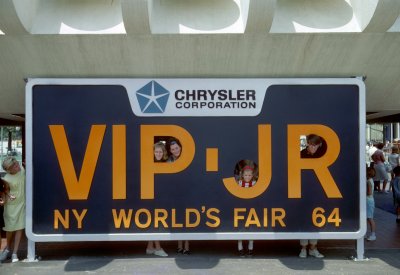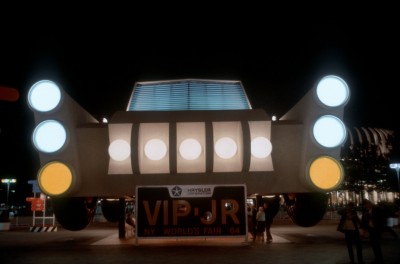 The Giant Car illuminated at night with a front and back view of the car.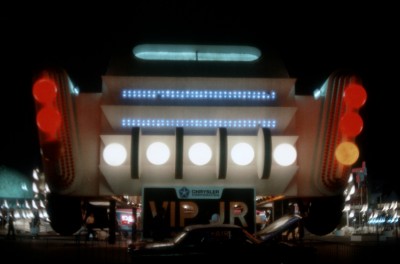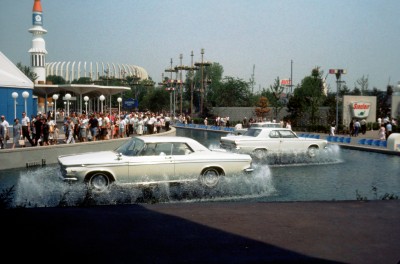 New Chrysler automobiles displayed in a spray of fountains.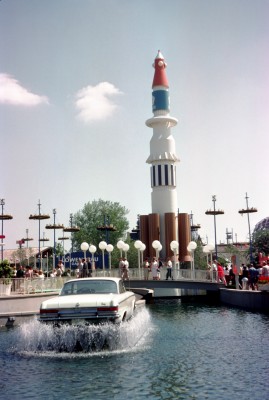 Day and night views of Chrysler's Giant Rocket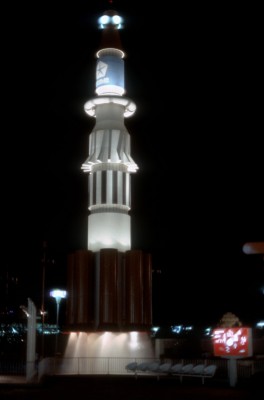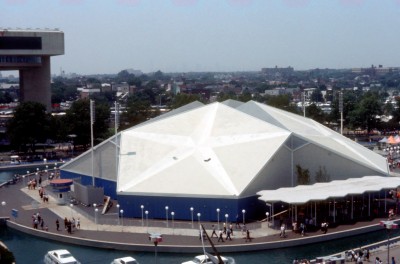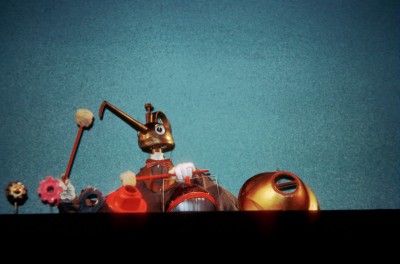 Shots from the Show-Go-Round ... Top: The Pentastar Theatre where Show-Go-Round is performed Above: The Singing Oil Can. Below: The Sprock-ettes.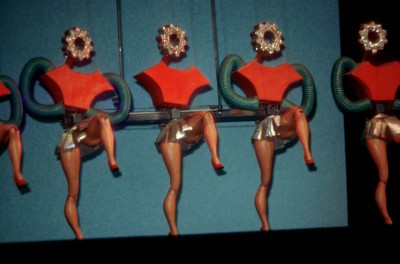 Below: Finale of Show-Go-Round featuring Chrysler's experimental Turbine Car.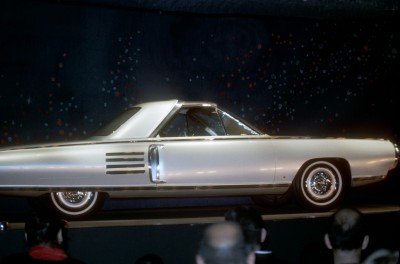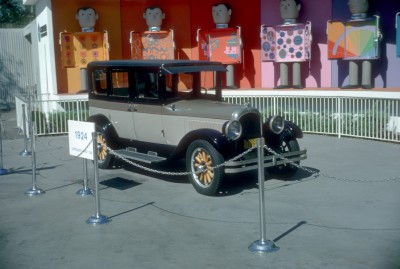 Above: Chrysler's first automobile is backed by the 10 Diversified Products Showmen. Below: The Showmen illumniated at night.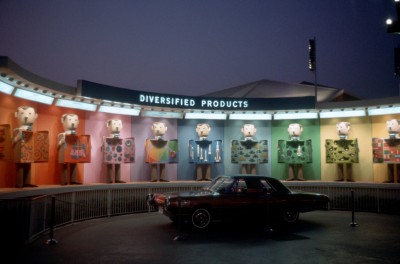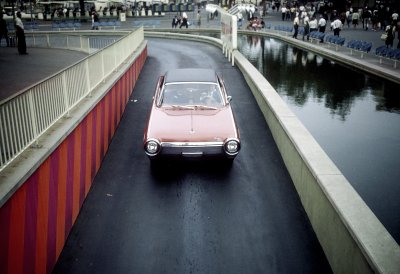 Above: Chrysler's experimental Turbine Car on a test drive around the Islands. Below: Hood is up to allow viewing of the turbine engine in the experimental car.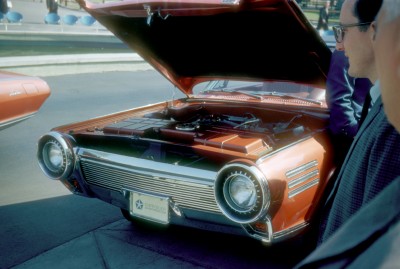 Above: Flags of many nations with Chrysler operations in the moat surrounding the Islands. The Autoparts Gazeebo rises in the background. Below: Giant Zookeeper stands watch over the "animals" in the autofare "zoo."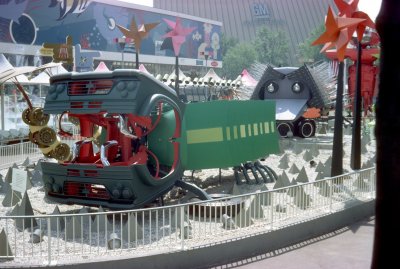 autofare's whimsical zoo creatures.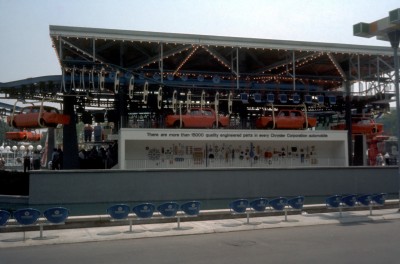 The ride-through assembly line.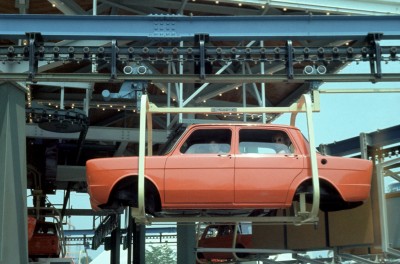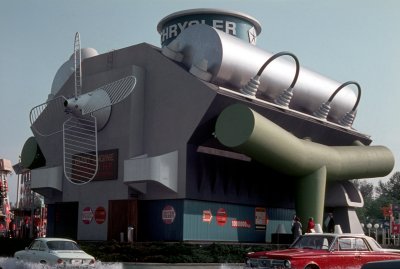 autofare's Giant Engine front and back, day and night.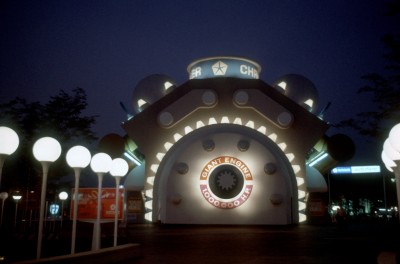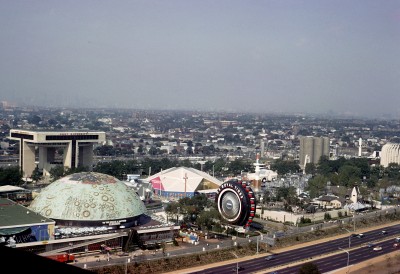 autofare day and night as seen from the observation tower of the New York State Pavilion. Pentastar Theatre is at the center of each photograph.