EXHIBIT

People-to-People Presents

"A Tribute to Winston Churchill"

AUTHORIZED REPRESENTATIVE

John R. Reiss, General Manager

People-to-People New York World's

Fair Exhibits

c/o Administration Building

World's Fair, New York 11380

FAIR CONTACT

Mr. Martin Stone

CONTRACT SIGNED

February 11, 1965

ADMISSION

Adults . . . . $1.00

Children. . . . . .50

LOCATION

Block 16, Lot 8

Avenue of Commerce

Industrial Area

AREA

80,506 sq. ft.

ARCHITECT

Eggers and Higgins

100 East 42nd Street

New York, New York 10017

OX 7-3780

CONTRACTOR

Kreisler-Borg Construction Co.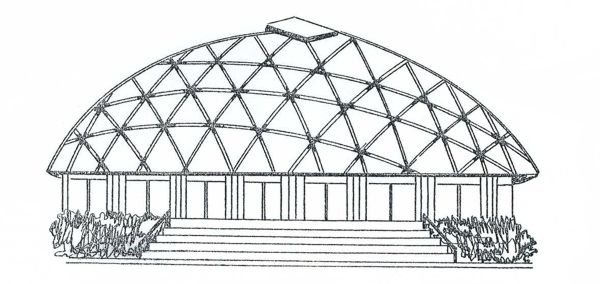 SOURCE: 1965 World's Fair Information Manual
FEATURES

The louver-sided, geodesic domed World's Fair Pavilion will house the People to People "A Tribute to Winston Churchill" during the 1965 season. This exhibit will include a chronological pictorial story of the life of Winston Churchill, selected paintings by Sir Winston, an exact reproduction of the study in the Churchill home at Chartwell, England, and awards and memorabilia of Sir Winston's illustrious career.




The admission charges will be used to defray the building costs of the Churchill School of International Affairs to be built in Kansas City, Missouri.
---
People to People Churchill Center
Source: NY World's Fair Publication For Those Who Produced the New York World's Fair 1964-1965