The 1964/1965 New York World's Fair made big headlines in 1964. Magazines and newspapers devoted front page and cover space to the Fair.
The year was 1964
A look at the news ... the Eiffel Tower celebrates its 75th Birthday ... Britain celebrates the birth of Queen Elizabeth's fourth child, Prince Edward, and the 400th anniversary of the birth of William Shakespeare ... the Pan Am building is completed in Manhattan ... the Reverend Dr. Martin Luther King wins the Nobel Peace Prize ... the Baby Boom reaches its peak with 4,027,000 births ... in January, the IX Winter Olympic Games open in Innsbruck, Austria; Pope Paul VI visits the Holy Land ... ... in February, The Beatles make their US debut on the Ed Sullivan Show; an Eastern Air Lines DC-8 crashes into Lake Pontchartrain near New Orleans with a loss of 58 lives; Cassius Clay beats Sonny Liston to win the world's heavyweight boxing title ... in March,
a Good Friday earthquake and several Tidal Waves hit Alaska causing massive damage and more than 100 deaths; Jack Ruby is found guilty and sentenced to death for the murder of Lee Harvey Oswald ... in April, the Ford Mustang is introduced at the New York World's Fair ... in May, Luther and Hello Dolly! win the Tony Award for Best Play and Best Musical ... in June,

three Civil Rights workers are slain in Mississippi ... in July, Ranger 7 returns the first close-up pictures of the Moon's surface; Senator Edward Kennedy suffers a broken back after his plane crashes en route to the Massachusetts State Democratic Convention; President Johnson signs the Civil Rights Act of 1964 ... in August, an unprovoked North Vietnamese attack on a US Destroyer in the Gulf of Tonkin brings a US bombing retaliation in what will become the start of major US involvement in Vietnam ... in September, the Warren Commission issues their report stating that Lee Harvey Oswald acted alone in his assassination of President Kennedy... in October,

the XVIII Olympiad opens in Tokyo, Japan; Aleksi Kosygen & Leonid Brezhnev replace Nikita Khrushchev as Soviet Premier and Party Chief; Communist China explodes their first atomic bomb; three Soviet Cosmonauts orbit the earth in the world's first multi-man space flight; the Star of India, world's largest sapphire, is stolen from New York's Museum of Natural History ... in November, Lyndon B. Johnson defeats Barry Goldwater to become 36th President of the United States ... in December, Cuban Minister of Industry, Ernesto Che Guevara addresses the UN General Assembly.
What we saw at the movies ...
Goldfinger ... My Fair Lady ... Becket ... The Unsinkable Molly Brown ... Mary Poppins ... Dr. Strangeglove or: How I Learned to Stop Worrying and Love the Bomb ... Night of the Iguana ... Topkapi ... The Carpetbaggers ... A Hard Days Night ... Seven Days in May ... Fate is the Hunter ... Fail Safe ... The Chalk Garden
What we watched on television ...
Bewitched ... My Living Doll ... The Munsters ... The Addams Family ... Slattery's People ... Flipper ... Peyton Place
What we listened to on our transistor radios ... There! I've Said it Again - Bobby Vinton ...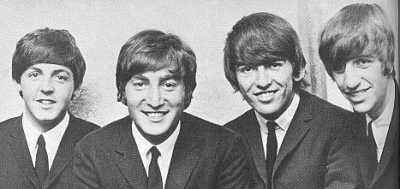 I Want to Hold Your Hand - The Beatles ... She Loves You - The Beatles ... Hello Dolly - Louis Armstrong ... My Guy - Mary Wells ... Chapel of Love - Dixie Cups ... A World Without Love - Peter & Gordon ... I Get Around - Beach Boys ... Rag Doll - Four Seasons ... Everybody Loves Somebody - Dean Martin ... Where Did Our Love Go? - Supremes ... House of the Rising Sun - Animals ... Oh, Pretty Woman - Roy Orbison ... Do Wah Diddy Diddy - Manfred Mann ... Baby Love - Supremes ... Leader of the Pack - Shangi-Las ... Ringo - Lorne Greene ... Mr. Lonely - Bobby Vinton
We said Good Bye to ... Radio & TV star Gracie Allen, 58, August 27 ... Tennessee Congressman Howard H. Baker, 61, January 7 ... Movie & TV actor Eddie Cantor, 72, October 10 ... Silent Spring author Rachel Carson, 56, April 14 ... British author Ian Flemming, 56, August 12 ... Dancer-comedienne Carol Haney, 39, May 10 ... Thirty-first President of the United States Herbert Hoover, 90, October 20 ... Actor Alan Ladd, 50, January 29 ... Actor Peter Lorre, 59, March 23 ... Actor Harpo Marx, 70, September 28 ... General Douglas MacArthur, 84, April 5 ...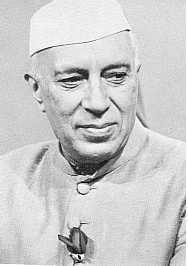 India's first Prime Minister Jawaharlal Nehru, 74, May 27, Songwriter Cole Porter, 71, October 15 ... Physicist Leo Szilard, 66, May 30