Japan Pavilion's "House of Japan" annex
SOURCE: Commercial Transparency by Photo Lab, Inc., Washington, DC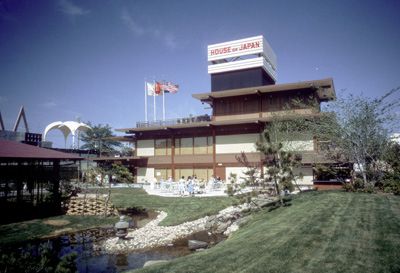 A hit at House of Japan show is the Awa Dance, a folk number featuring dancers who drum and drummers who dance.
Source: News Colorfoto by Daniel Jacino and Arthur Sasse, New York Sunday News, August 16, 1964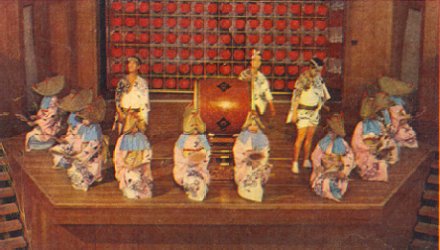 ---
Bill Cotter, World's Fair enthusiast, has been collecting images of the 1964/1965 New York World's Fair for many years. He shares with us here some excellent views of the Japan Pavilion and the House of Japan. If you would like to see more images of Bill's fabulous collection of World's Fair images, visit his website WorldsFairPhotos.com.
Source: Above photos presented courtesy Bill Cotter Collection and are © Copyright 2017 Bill Cotter, All Rights Reserved