Yesterday
Source: Official Postcard, Dexter Press, West Nyack, NY
I worked at this building during the period of 1969-74 restoring the "Tent of Tomorrow" for the lessee of the building which was converted into a roller rink. I remember very clearly the park's department had sent over engineers to look at the building every year for structural stability. According to their engineers, the building was "sinking 6 inches each year since being constructed;" if this was true the building would be leveled by now! The Tent of Tomorrow was built as a temporary pavilion and was to be demolished thereafter.
Charles Aybar

Posting to nywf64.com Message Board

July 18, 2000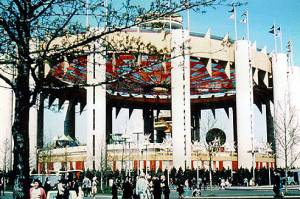 Yesterday
Source: United Airlines Promotional Slide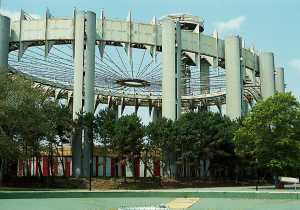 Today - the fiberglass panels that made up the "tent" became loose due to maintenance neglect and were removed by the city in the mid-1970s.
Source: Personal Collection, Copyright 2000, Larry Hubble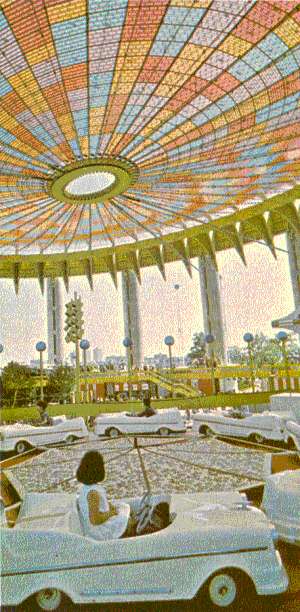 Yesterday
Source: 1965 World's Fair Publicity Pamphlet, "What's Free at the Fair"
There was what they call a blister at the center of the roof. A clear domed bubble with small ... lights around the base. The plastic bubble was not circular but oval. Coming off the oval were four pipes two on each side that carried the [rain] water away off the roof. The pipes were visible from the map floor.
The roof panels were four inches thick. Each panel was a hollow sandwich made of aluminum and the fiberglass. The top was made of white fiberglass and the bottom one of the many colors.
[The fiberglass roof panels were] about one sixteenth of an inch thick and had a texture on one side made up of intersecting lines, the other side being smooth. The texture side was visible from the floor and gave the panels a brick like roughness to them. Now for the sandwich. The aluminum 'I' sections were four inches high, one eighth inch thick. The top and bottom of the 'I' were painted black and were three eighths of inch wide. These sections varied in length and were assembled at right angles to one another forming rectangle boxes. Start by placing a color sheet of fiberglass down then add the aluminum sections on edge to create rectangle boxes of different sizes, now cap with the white fiberglass. Viola, a sandwich roughly four and quarter inches from top to bottom. This arrangement would allow the sun to pass through the panels. As the sun passed through the top panel, it created shadows in the box giving the roof the appearance of being made of thick glass blocks.
Bruce Mentone

nywf64.com Message Board posting

August 14, 2000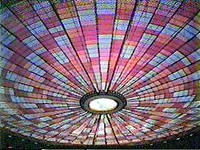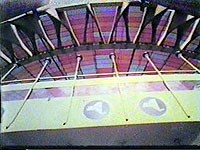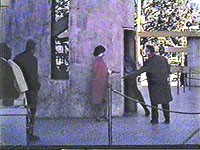 Yesterday
Source: "To the Fair" Stills Courtesy Bradd Schiffman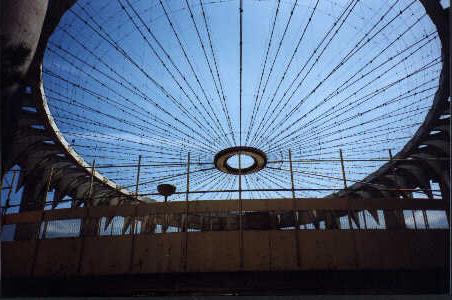 Today
Source: Personal Collection, Copyright 2000, Mary Ellen Coghlan
Yesterday
Source: Online Auction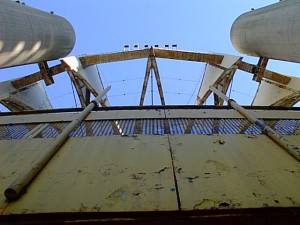 Today
Source: Personal Collection, Copyright 2000, Rod Smith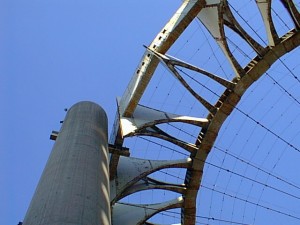 Today
Source: Personal Collection, Copyright 2000, Rod Smith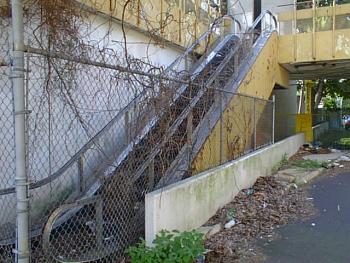 Today
Source: Personal Collection, Copyright 2000, Rod Smith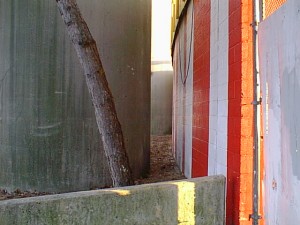 Today
Source: Personal Collection, Copyright 2000, Rod Smith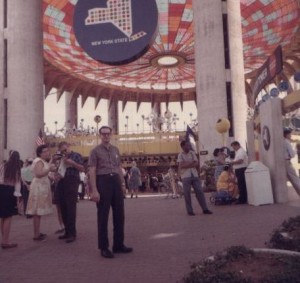 Yesterday
Source: Personal Collection, Copyright 2000, Ray Dashner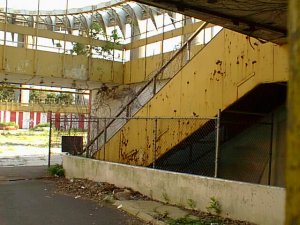 Today
Source: Personal Collection, Copyright 2000, Rod Smith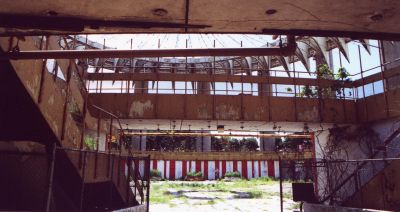 Today
Source: Personal Collection, Copyright 2000, Ken Thalheimer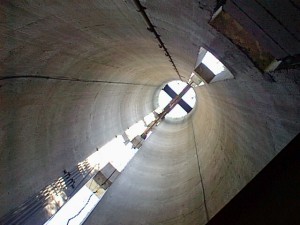 Today
Source: Personal Collection, Copyright 2000, Rod Smith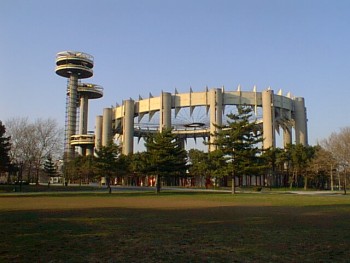 Today
Source: Personal Collection, Copyright 2000, Rod Smith