World's Fair enthusiast and collector Mike Kraus has very generously donated a wonderful collection of images of various Pavilions and Exhibits from the 1964/1965 New York World's Fair to nywf64.com. He shares with us here some excellent views of The Pavilion of the Philippines.
---
Source: Above photos presented courtesy Mike Kraus Collection and are © Copyright 2018 Mike Kraus, All Rights Reserved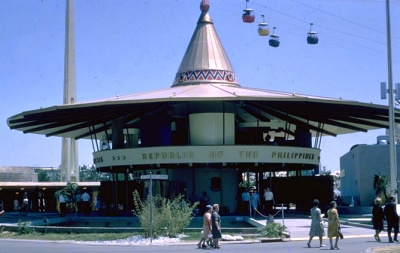 Above: The Philippine Pavilion was designed to resemble a traditional hat worn in the Philippines -- the salakot. Below: Philippine Jitney of the type one might see on the streets of Manila.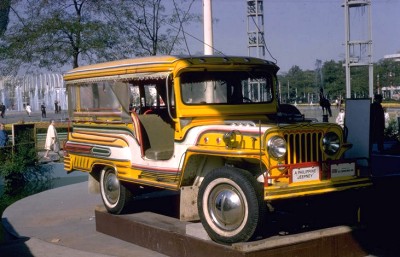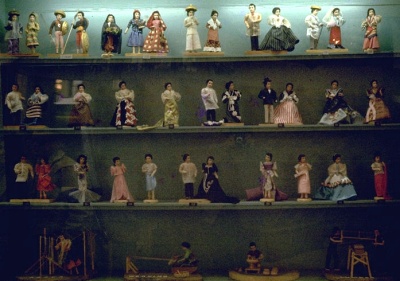 Above: A display of dolls. Below: Inside the Philippine Pavilion.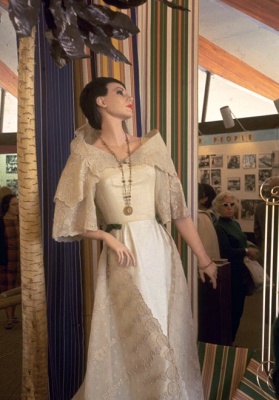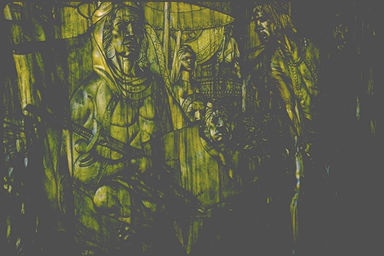 Details of the magnificent wood carvings -- the Philippine Exhibit.