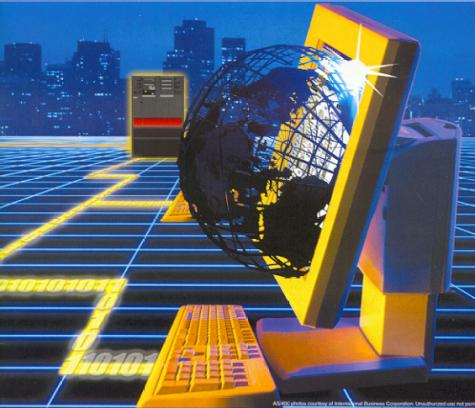 Expensive Exposure

by URSULA SAUTTER Hanover
...The reluctance of corporate sponsors to invest, says Sebastian Turner, managing partner of Berlin-based marketing firm Scholz & Friends, is because "the organizers have failed to convey to the public a clear image of what Expo 2000 is going to be: an entertainment park, a blown-up museum, or a nature reserve." The fair's green motto has also confused some participants. "For a long time, companies were unsure if they would be putting money in an eco-show or a showcase for their latest inventions," says Ralf Strobach, secretary of Hanover's Citizens' Initiative for Environment Protection.
Breuel [Expo commissioner-general Birgit Breuel] believes the fair's "holistic experience of all the senses" and the treatment of "topics which are extremely important to man" will make people flock to Expo 2000 from all over the globe. German taxpayers -- and some nail-biting accountants -- hope she is right.
excerpted,

Time Europe

June 12, 2000, Vol. 122 No. 23
The publicity aspect of World's Fairs seems lost on today's expositions. Many people in the United States are unaware that World's Fairs are still held or seem to believe that they are held, like the Olympic Games, at regular intervals -- every few years or so.
In 1968, lack of publicity was actually blamed for the poor attendance at HemisFair '68, San Antonio's World's Fair, and again in 1984 when New Orleans hosted their World's Fair. Oh? You say you didn't know San Antonio and New Orleans hosted World's Fairs? More often than not, lately, the finger of blame for low attendance is pointed elsewhere, usually at the notion that World's Fairs are passe'.
The stated goal of every World's Fair is to showcase new ideas and advances in technology and civilization. The technocrats argue that television and the internet bring new ideas and advances in civilization to us instantly so why go to a Fair to see them? Such is the pronouncement of a chorus of critics who claim that Hanover, Germany's disastrous attendance figures for Expo 2000 are surely the result of the internet and should spell, once and for all, the end of World's Fairs! This argument certainly doesn't take into account the social and entertainment aspect of expositions, probably the real reason why people attend modern World's Fairs. But can the internet actually be blamed for a lack of interest in them?
The real reason for declining attendance is probably less technical. It's doubtful that most people surf the net to become technologically enlightened. Might it be that the Fairs themselves are to blame because they simply have not let the world know that they exist? Does their publicity promote the sort of thing that draws crowds? And, do they tend to emphasize the high-brow and forget the showmanship?
Publicity for Expo 2000 has been almost non-existent in the US - long a major draw for international visitors. The biggest publicity boost the Fair got in the States was the minor negative press received for not hosting a pavilion at Hanover. If anyone chanced to miss those few articles, it is a good bet they were still unaware that a major international exposition was underway when Expo 2000 opened in June. News about the Expo picked up after the press smelled a disaster-in-the-making as low attendance caused financial concerns for the Fair. (Things haven't changed much in 35 years, have they?) And, as New York learned 35 years earlier, negative press doesn't sell tickets.
"Holistic experience of all the senses" and "topics which are extremely important to man" were quotes attributed to Expo 2000 Commissioner, Brigit Breuel in describing the Fair. Is that how it was sold to Europe? Sounds like something one could find in any science museum in any large city on the Continent. Where's "Something for Everyone" where's the showmanship and where is the effort to present something that makes people want to come to the Fair?
As promised, we are trying honestly and with high purpose to avoid the vulgarity, lingo and ballyhoo of the circus and carnival and the come-ons of the conventional shills, pitchmen and barkers; but a Fair can be too subliminated to attract visitors, too intellectual for all but bluestockings, too noble for the earthy and too mature to be shared with junior members of the family. It must indeed have a worthy theme and central purpose but there must also be something exciting in it for everybody.
A Fair is a Fair is a Fair. Local or global, its function is to enlighten, stimulate and amuse. It marks red letter days on the calendars of millions, days of eager anticipation, prolonged enjoyment and long remembrance.
Robert Moses, excerpted,

Only the Brave Deserve the Fair

New York World's Fair 1964/1965 Corporation

Progress Report #6, September 12, 1962
Of course, one might also argue that Universal and International Expositions, of the sort that New York, Montreal, Osaka, Seville and Hanover hosted, are simply so expensive to mount that no realistic attendance projection can possibly cover the costs. So staggering monetary losses are guaranteed as inflated attendance targets are not met. Things haven't changed much on that front in 35 years either, have they?
Don't blame the internet for the debacle in Hanover. And don't bring the curtain down on World's Fairs just yet. The internet will never replace the experience of a good time if a good time is to be had! Fairs may be ailing. But a good understanding of what the crowd wants and a simple course in marketing can go a long way for finding a cure. The 1964/1965 New York World's Fair, in spite of its warts and wrinkles, remains the shining example of what showmanship and skillful publicity can accomplish.
Expo 2000 in Hanover provides global exchange of ideas

by CLARE SAIN-LEY-BERRY
What implications are there for future world expositions? Beyond admitting that "perhaps we were too ambitious" in visitor estimates, the commissioner general has no other answers beyond indicating that the past two world expositions have also received less visitors than hoped for. She "hasn't a clue" about the themes that world expositions might hold in future years and says she would not advise any modifications to future expositions that might make them more relevant and attractive to the public.
Her affirmation that Expo 2000 is already "very relevant and attractive" signals a belief that to the commissioner general at least, the concept of Expo is not in decline, despite what the statistics would suggest.
The figures, however, do suggest a scenario to the contrary. This is the third successive world exposition to fail to reach its visitor targets. Despite satisfaction of those who make repeated visits, first-time visitors remain elusive. It is hard to know what more exposition organizers can do to attract visitors. Expo 2000 represents a chance to meet and interact with representatives from more than 90 percent of the world's nations plus the opportunity to share their visions of the future and witness any number of cultural festivities and events -- all for less than the price of a day out at EuroDisney. If this does not attract visitors it is hard to say what will.
Solutions may lie in lower admissions prices, more commercial sponsorship, more promotion by each individual nation or perhaps a complete rethink of the whole world exposition format. Commissioner General Breuel may have been unwilling to speculate on modifications to the world exposition format but this is a luxury that will not be afforded to the next world exposition host. Unless solutions can be found to increase public interest and participation in these events, the world expositions of the future -- in their current format -- may well be on their way to becoming a thing of the past.
excerpted,

Earth Times/Europe