EXHIBIT

Swiss Exhibits, Inc.

AUTHORIZED REPRESENTATIVES

Mr. Marcel R. Duriaux, President

Swiss Exhibits, Incorporated

"Les Pierrettes"

Monts de Corsier sur Vevey

Switzerland

__and

Frederick Pagnani, Esquire

Swiss Exhibits, Incorporated

99 Wall Street

New York 5, New York

BO 9-4345

CONTRACT SIGNED

January 21, 1963

LOCATION

Bock 33; Lot 27

International Area

AREA

15,000 Sq. Ft.

ARCHITECTS

Mr. John O'Brien, Jr.

215 East 37th Street

New York 16, New York

TN 7-0997

__and

Guex, Kirchoff & De Freundenriech

Geneva, Switzerland

CONTRACTOR

William L. Crow Construction Co.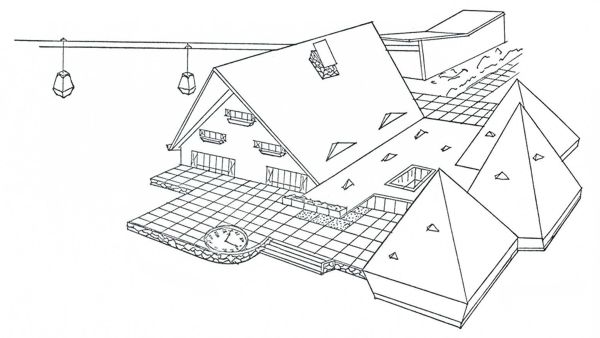 SOURCE: 1964 World's Fair Information Manual
FEATURES

The Swiss Pavilion, sponsored by representatives of Switzerland's private industry, will include a Chalet Restaurant, a Watch Pavilion, and a Swiss Boutique. The latest models in watches, clocks and other jewels will be displayed in the Watch Pavilion, while masters of culinary art will prepare Swiss specialties - including cheese fondue and raciette - in the restaurant. In addition, renowned wines imported from regions of Valais and Vaud will be availalbe in America for the first time.




The Swiss Watch Industry will also prvide the official time of the New York World's Fair. Huge electronic clocks will appear at the Fair entrances and other selected sites. They will be centrally controlled by the latest scientific disovery - an Atomic Clock - located in the Swiss Pavilion.




Visitors will have an opportunity to enjoy chocolates, cheese and other products which have been identified universally with Switzerland. They will also find, in the Swiss Boutique, music boxes, cuckoo clocks, woodcarvings and other typical souvenirs from the land of William Tell and Heidi.
---
Swiss Pavilion
Source: NY World's Fair Publication For Those Who Produced the New York World's Fair 1964-1965