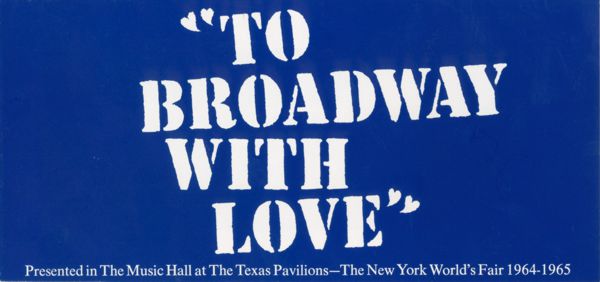 A new kind of musical production marks a milestone in the American theatre . . . with the presentation of TO BROADWAY WITH LOVE in the fabulous new Music Hall at the Fair.

Featuring the great and unforgettable melodies of the past 100 years on the American stage, TO BROADWAY WITH LOVE is a spectacular salute to the Great White Way and its restless, dynamic, brilliant theatrical beat. It will unfold on one of the world's largest stages and in the newest and most interesting theatre -- THE MUSIC HALL -- designed especially to hold this panoramic presentation and its talented company performing across the boards,

a sweeping 184 feet, in dazzling production numbers.

Produced by George Schaefer and conceived and staged by Morton Da Costa, TO BROADWAY WITH LOVE combines the talents of many of America's leading theatrical personalities. The dances and musical numbers will be staged by Donald Saddler, the music adapted and arranged by Philip J. Lange, scenery designed by Peter Wolf, costumes designed by Freddy Wittop, lighting designed by Jean Rosenthal and musical direction by Franz Allers.

TO BROADWAY WITH LOVE is presented by Angus G. Wynne, Jr., and
Source: Promotional Brochure, To Broadway With Love
Compass Fair, Inc. The Music Hall in The Texas Pavilions and the production it showcases will be one of your most memorable adventures at The New York World's Fair. Plan now to see it!

Reservations should be made early for choice seats. Performances daily at 3:00, 7:00 and 9:30 p.m., all during the 1964-1965 New York World's Fair.

TO BROADWAY WITH LOVE opens on April 22, 1964. Reservations may now be made for any of the performances. Prices are $4.80, $4.00, $3.00 and $2.00. For mail orders write to Wynne-Compass Fair, Inc., Suite 606, Chatham Hotel, 33 East 48th Street, New York 17, New York. For information call PLaza 2-7810.
---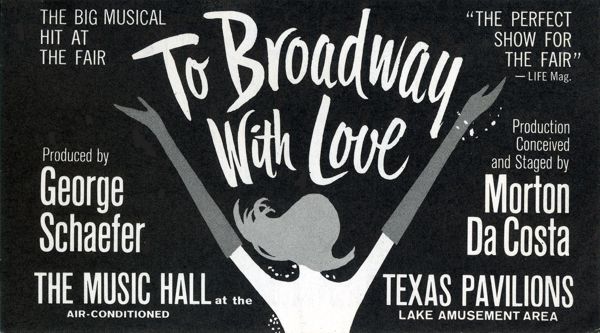 Source: Promotional Flyer, To Broadway With Love

"'To Broadway With Love' is the perfect show for a World's Fair, something to knock out the eyes of any visitor from Montana - or Manhattan."

-LIFE Magazine

"A triumph of high spirits . . . thoroughly enjoyable."

-N.Y. Herald Tribune

"It is a big show on a huge stage. It's a great show for the Fair."

-N.Y. Post

"A spectacular, fast-moving 90-minute show."

-United Press

"'To Broadway With Love' is lavish, enjoyable, and delightfully nostalgic. There are lots of beautiful show girls and tunes you can sing. It's fine family entertainment."

-NBC TV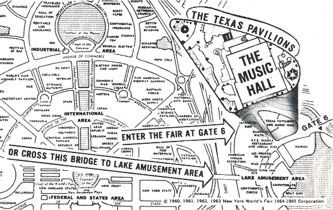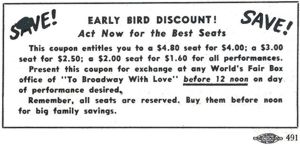 ---
Source: Matchbook Cover, Souvenir of The Texas Pavilions, nywf64.com Collection

| | |
| --- | --- |
| | |
---
Source: Unused Ticket, TO BROADWAY WITH LOVE, nywf64.com Collection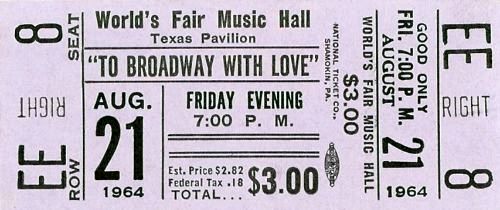 TO BROADWAY WITH LOVE
GALLERY
Source: All Photos presented courtesy nywf64.com Collection and are © Copyright 2017 William Young, All Rights Reserved
SCENES FROM TO BROADWAY WITH LOVE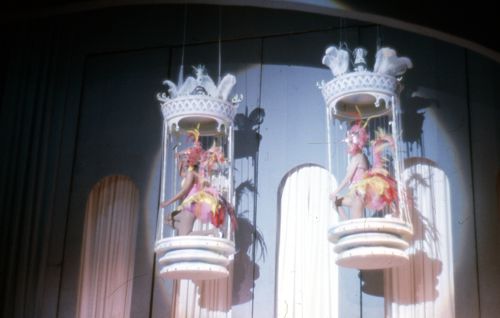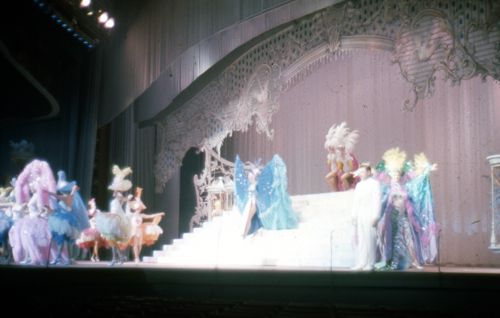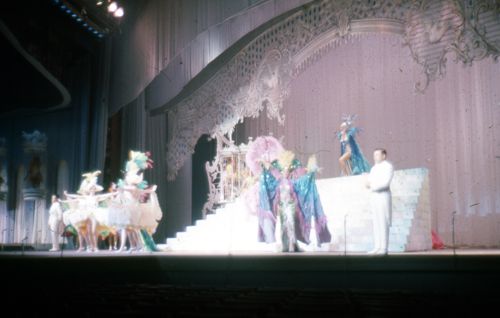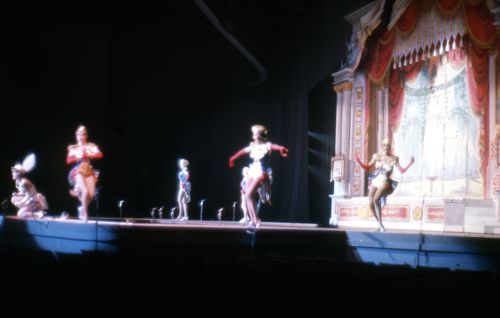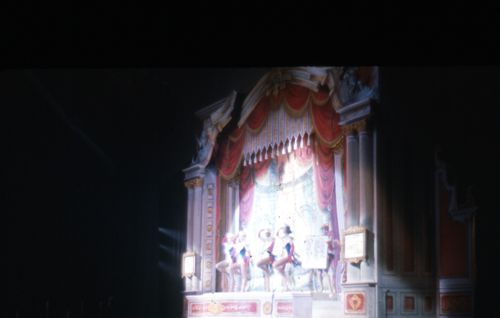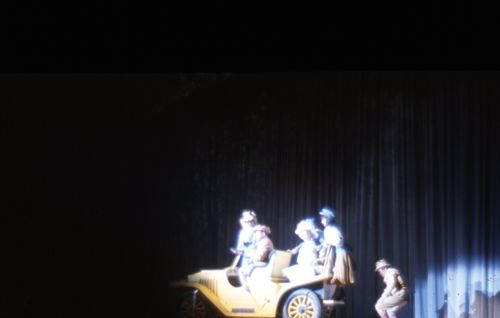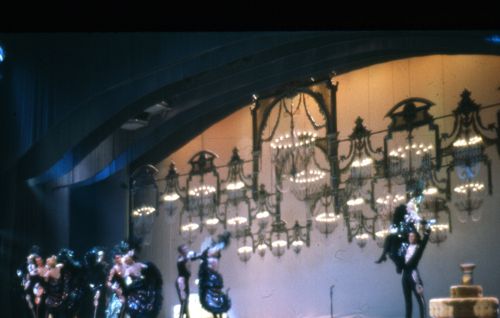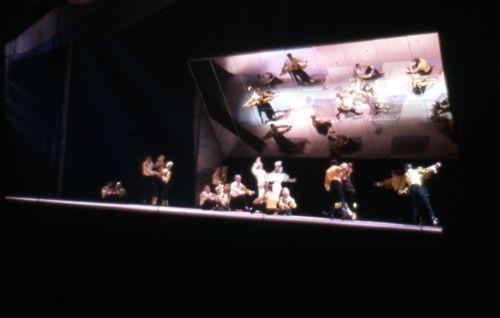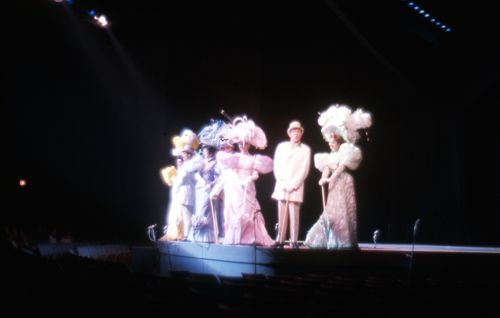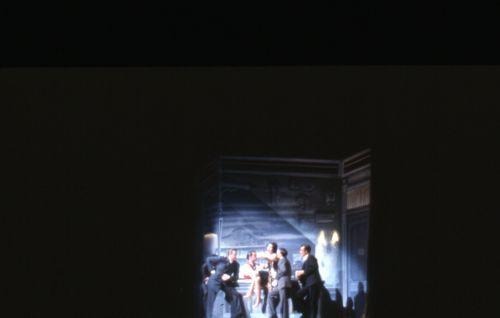 Source: Online Auction