A Permanent Gift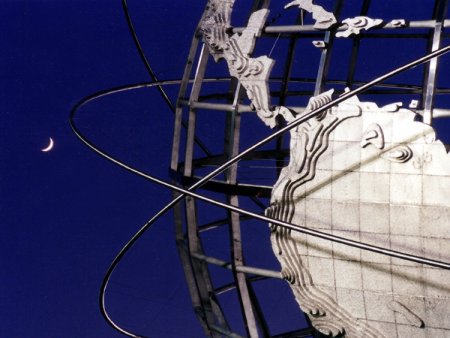 Source: Photographs taken August, 2000 © Copyright 2000, Ken Thalheimer
And so it stands today. Gleaming stainless steel. Looming over the Meadow long after the Fair is a distant memory. A monument to the time America celebrated the Space Age. The flights represented by its orbitals forgotten achievements. Was that Sheppard? Or Telstar? It's fountains restored. It's reflecting pool empty to prevent waders and vandalism. The capitols of nations no longer represented by electric lights. Disconnected. The capitols of nations that have not outlived Unisphere.

Times have changed.

Symbol now of a borough. A community. Its new admirers unmindful of the time the world stood at its pedestal. Yet knowing that it must stand for something grand. "Built to remain as a permanent feature of the park, reminding succeeding generations of a pageant of surpassing interest and significance." So spoke Moses.

Man's Achievements on a Shrinking Globe in an Expanding Universe. Symbolized in stainless steel. A permanent Gift.